Establishing an Intentional Morning Routine
They say the way you start your day sets you up for the rest of your day. And we couldn't agree more! Among so many other benefits of a morning routine, one short and simple reason is to help avoid "decision fatigue." This is avoided in the beginning of your day by having your routine set in place. Your morning is the time and place for you to carve out exactly what you need to conquer the day with more energy, mindfulness and strength.
Below we've made a few suggestions, if you're looking for a place to get started! Please note- these are not in any particular order and can be adjusted to however it best suits your needs!
Get outside, if you can. Being in nature provides a sense of calm and stillness, and can help to reduce stress and anxiety levels. Exactly how your day should begin!
Meditate. Despite where you are in your meditation practice (or maybe have never even tried it), this doesn't necessarily have to be a long-winded experience.
-A great place to start is simply closing your eyes…
-Bring awareness to your body…
-Bring awareness to your breath…
-Finish this statement, "Today I am grateful for…"
Drink tea or coffee. No multi-tasking here. Truly enjoy every sip.
Journal. This can be anything from needing to get your thoughts and feelings on paper to possibly organizing and prioritizing your day, without feeling overwhelmed. Try to stay intentional with where your energy and efforts need to go throughout the day. Remember to always take one thing at a time!
Skincare routine. Our skin is the largest organ in the body and it's important we take care of it! Your morning skincare routine can be anything from a daily cleanser, moisturizer, masks, there are endless possibilities and products here!
Now that we've established a loosely structured morning routine, we have a few product suggestions to give you the incentive you need to really look forward to your morning routine!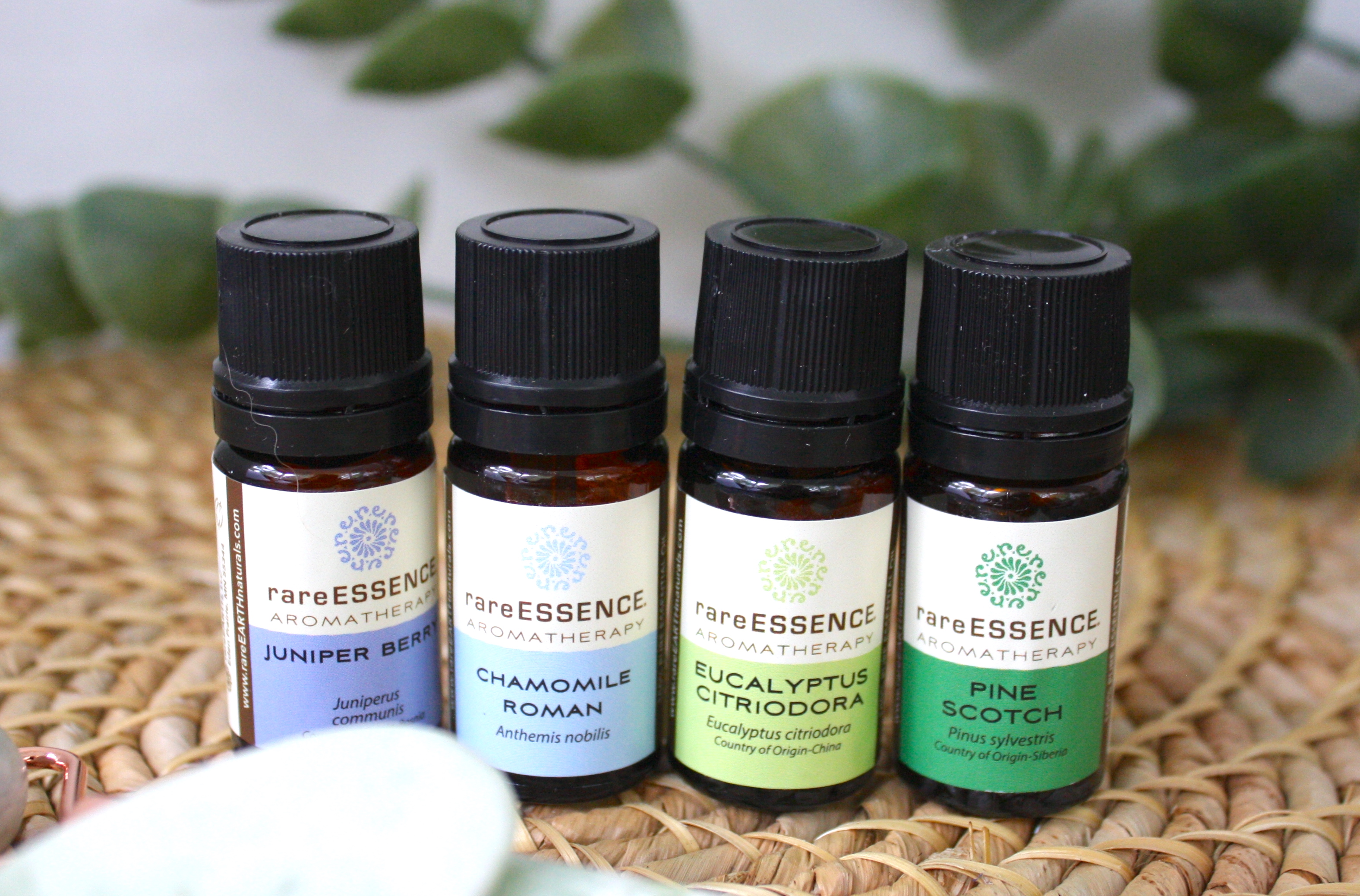 Aromatherapy goes hand-in-hand with meditation, and for that we recommend essential oils! We carry RareEssence essential oils that are derived from plants and encourage healing and wellness in the body. RareEssence works as closely with the plant farmers and distillers as possible to create pure, natural and undiluted oils.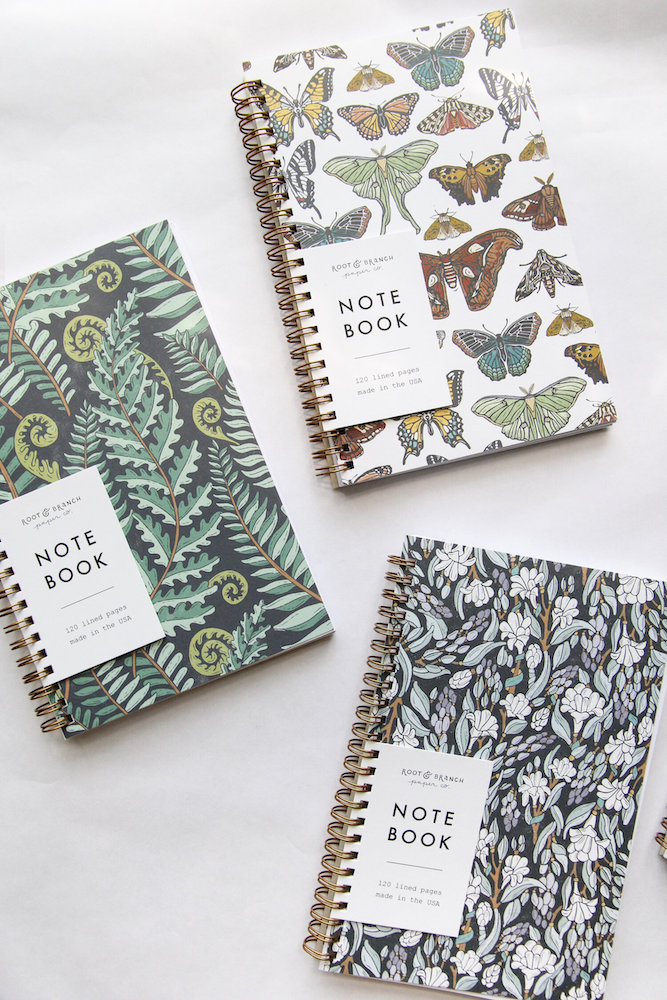 Journaling is important for so many reasons, and if you're in the market for a new journal, you have to checkout these Roots and Branch Paper notebooks! They're designed, sourced, and made by hand in the USA. Plus, created with minimal packaging to eliminate waste!
When it comes to a skincare routine, everyone immediately thinks of the facial regime (which of course is important)! One option we like to keep in rotation is the SpaRitual Lymphatic Love Duo. The duo is compiled of a Dry Body Brush and Geranium Cedarwood Body Salve. Improve skin health with the benefits of dry body brushing. Using a dry brush increases blood circulation to promote lymphatic drainage to help eliminate toxins, and stimulates the nervous system - leaving you feeling invigorated and energized.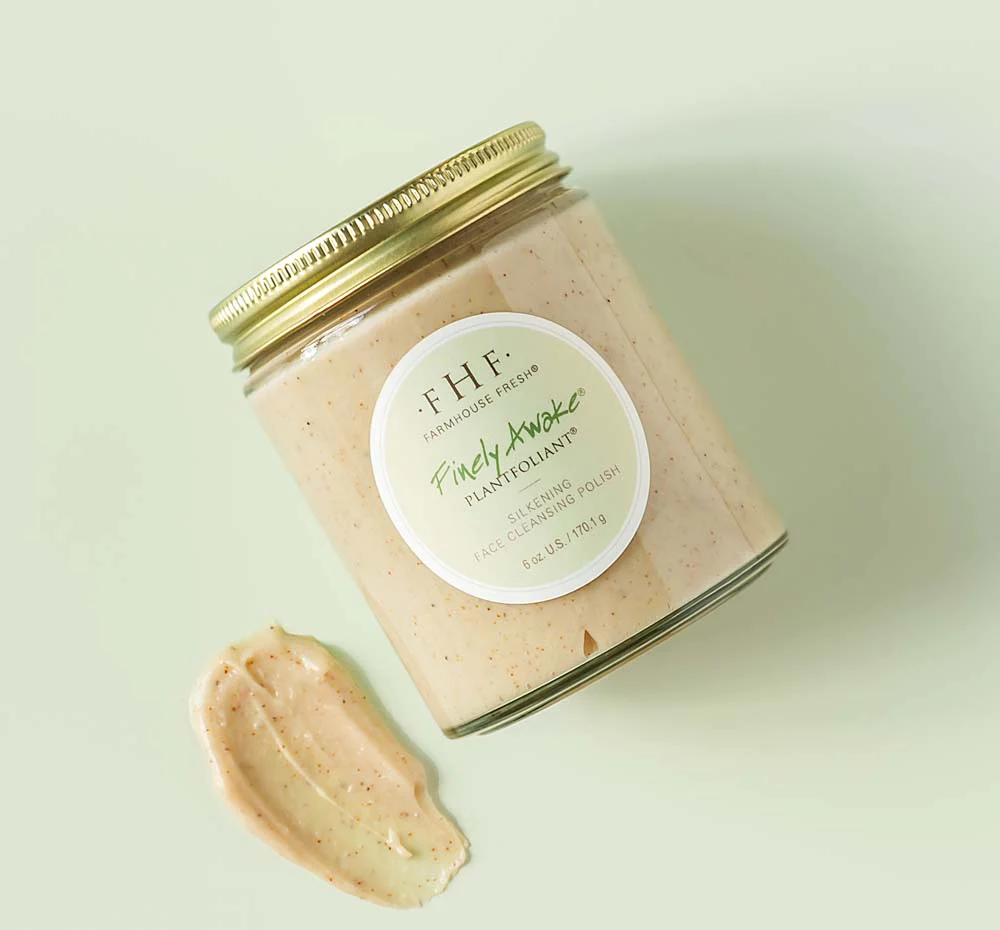 Lastly, washing your face is a crucial part in any skincare routine and maintaining skin health. And with that we introduce our go-to, Finely Awake Plantfoliant by Farmhouse Fresh Goods. Give your day a refreshingly soft start! This botanical daily exfoliating cleanser is made with 5 unique plantfoliants® that gently smooth and refine: bamboo silica, pumice, apricot powder, bentonite clay & polylactic acid from corn. The blend of medium-sized grains leaves silky smoothness behind!
Everyone's morning ritual will look different and it's more than worth it for you to take the time to figure out what works best for you! Experts recommend a morning routine that takes somewhere between 30-90 minutes. If you're interested in any of the products above, you can shop our store locally or at our website!
When starting a morning routine, be consistent but also be flexible! Sometimes creating new habits can be difficult so be patient with yourself. Remember, it's not about performing perfectly but about giving yourself the opportunity to live your best!